Understanding positive business: Learning how to lead
March 28, 2016
---
Companies have a pressing need for good leaders. Professor Sue Ashford shows you don't have to wait for special training to become one.
What is positive business? It's the idea that businesses can and should create not just economic value, but also offer great places to work, be good neighbors, and help solve some of the world's biggest challenges.
How does that apply to leadership? Learning to become a better leader is something you can do on your own, doesn't cost anything, and greatly improves job satisfaction and the performance of organizations, says Michigan Ross Professor Sue Ashford.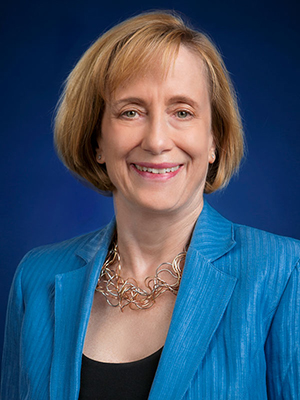 "Our research shows that when people take control of their own destiny, it gives them a sense of possibility," she says. "It puts the power inside of them and makes them internally focused instead of externally directed."
Sounds good. But how do you get there?
Ashford says the key is being mindful while going through experiences. There are proven, researched-based practices that can help you focus on the present and learn from what you're experiencing.
You can find out more about this and other ways to apply positive business principles at the 2016 Positive Business Conference, where Ashford will lead a workshop on mindful engagement.
"The best way people learn about leadership is through experiences," says Ashford, Michael & Susan Jandernoa Professor of Management and Organizations. "And there are steps you can take as you approach an experience, during it, and after it that can make the experience more impactful."
The problem is that this can get lost in the doing of everyday work. It's easy to forget that you could be learning from what you're going through. That's why Ashford's version of mindfulness is less about meditation and more about being aware of yourself in the present.
"You can't be so focused on the past or worried about the future that you don't participate in the present," she says.
The good news is that once you learn how to shift your mindset, learn from experiences, and apply them to future situations, you own your development program.
"There's a crying need for leadership in organizations," she says. "Companies report that it's a quality they need more of. But you don't have to wait around to be anointed as a high-potential person and sent off for leadership training. This puts agency in the person, and that's empowering."
Learn more about positive business and how it can benefit you and your organization at the 2016 Positive Business Conference, May 12-13 at Michigan Ross. Registration is now open.
Reprinted from Ross Thought in Action